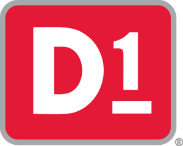 D1 Training For Youth & Adults
To Inspire All to be Their Best
Performance Physical Therapy of Idaho is proud to be offering continuation of care and training services through D1 Boise.
D1 is the place for the athlete, ages 7 and up. They provide science-based training to achieve peak performance and character building to provide mental toughness and success in life. At d1, the belief is in training the entire body as a unit to produce optimal human performance. There are no gimmicks, and no fads. D1 utilizes the trusted and proven training techniques used with the best equipment to build the world's best athletes. These techniques are delivered in age-appropriate programs led by expert coaches. Every session is carefully planned and follows a strategic 5-8 week training cycle that is designed with the most current, science-backed strategies to achieve your goals. This is a service specifically for patients who are looking for a transition program without needing to leave our Meridian location.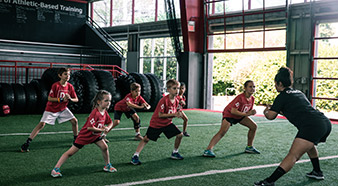 Scholastic:
Group training for ages 7-18
Rookie (ages 7-11)
Developmental (ages 12-14)
Prep (ages 15-18)
Athletic-based training for every sport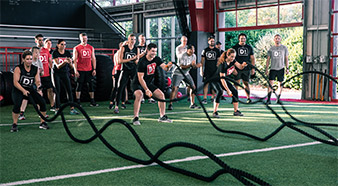 Adult:
Group training for ages 18+
Great equipment and variety so you will never do the same workout twice
2 Different Classes:
Bootcamp: circuit training for caloric burn
Strength: weight-room based training for increased muscle mass.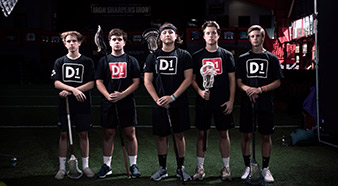 D1 Overtime
Sport and position-specific training for individuals and small groups
Designed for individual needs to increase sport performance
Nutrition advice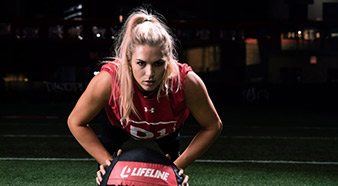 D1-on-1
Personal training for adults
Specific programs designed by coach for your individual goals
Nutrition advice
SCIENCE-BACKED PROGRAMMING:
D1's national training panel creates 8-week programming cycles that guarantee the results you desire! The d1 Boise Certified Coaching Staff oversees each of scholastic and adult classes, centralized around the D1 5-Star Training System:
D1 5-Star Training System:
Dynamic Warm-up
Performance
Strength Training
Core & Conditioning
Cool Down
ELITE LEVEL COACHING
D1's elite coaching staff have collegiate or professional level backgrounds in baseball, football, soccer, cheer, dance and more!
PURSUIT OF EXCELLENCE
Competition during performance training leads to better performance in competition!
COMMUNITY
Above all, D1 athletes are held accountable to work hard by coaches and other athletes who have like goals.
D1 SCHOLASTICS
Fitness & Training Programs for Kids Ages 7-181
D1 Scholastics
Youth Workout Programs in Meridian, ID
D1's Scholastic programs are Rookie (ages 7-11), Developmental (ages 12-14), and Prep (ages 15-18) are designed to give athletes the same professional coaching and training environment that collegiate and pro athletes get to take their game to the next level! We begin with foundational movements and progress our athletes over time to improve performance in their respective sports!
D1 Rookie
Ages 7-11
D1 Rookie creates a foundation in coordination, athleticism, body-weight exercises and proper running technique in a positive environment. Learning how to train, Rookies build confidence through proper body mechanics, running technique and body-weight exercises in a positive environment.
Developmental
Ages 12-14
The D1 Developmental Curriculum, adapted for ages 12-14, progresses to more athletic movement with increased emphasis of power and speed, age-appropriate weightlifting, and overall movement quality.
Prep
Ages 15-18
For ages 15-18, the D1 Prep Curriculum develops high-level power and strength utilizing Olympic lifts and advanced speed and agility programming mirroring a Division 1 collegiate program.
FITNESS BOOTCAMPS FOR ADULTS IN MERIDIAN, ID
PERSONAL TRAINING FOR ADULTS IN MERIDIAN, ID
Learn More About D1 Boise
Are you ready to get your body in optimal physical performance? Contact us today to get started.