Who We Are Performance Physical Therapy of Idaho
Exceeding Expectations
Performance Physical Therapy of Idaho is a private outpatient physical therapy practice serving Idaho's Treasure Valley. We have a commitment to clinical excellence and work closely with many the Valley's top Orthopedic Surgeons and local Primary Care Physicians to provide our patients with the best care possible.
We have had the rare privilege to directly train with some of the worlds leading Doctors, PT pioneers and Clinical Educators such as: Gwendolen Jull, Paul Hodges, Bill Vicenzino, James Dunning, and George Davies along with various world-renowned orthopedic surgeons, team physicians, and sport performance trainers.
We work with the best in the profession- not only in the classroom and the laboratory, but in the clinic, the operating room and on the field. We have directly observed many of the surgical procedures we frequently rehabilitate post-operatively in the clinic and believe that a complete understanding of the patients experience is necessary in order to achieve optimum results.
Our state of the art facility allows us to provide the most advanced care possible and helps get our patients back doing what they love more efficiently. Some unique features our facility employs are an indoor synthetic grass field totaling over 800 square feet, pitching center with indoor pitching mound, and a swing analysis center. These additional features allow our staff to treat our athletes and weekend warriors alike in their real-world environments, reducing the likelihood of re-injury and providing us with real time data of their specific mechanics so that we can tailor a rehabilitation program that focuses on fixing the 'cause' of their injury.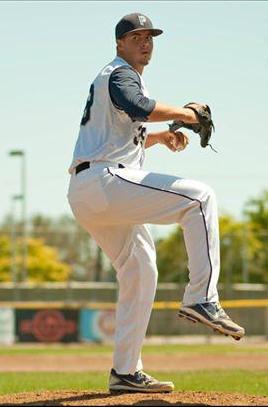 Our Mission
Our Mission at Performance Physical Therapy of Idaho is to provide our clients with the most comprehensive start to finish rehabilitative, injury preventative, health and wellness care available utilizing treatment methods backed by the most up to date research and clinical relevance. We are committed to serving our community by offering services that exceed expectations and by striving to be a positive role model to those around us.
What Makes Us Different?
Results – Our total body functional approach allows us to preform an accurate evaluation of your specific condition and develop a specialized treatment plan that allows us to achieve success more rapidly and more often. We will educate you about the true "Cause" of your condition so that you can prevent it from happening again.
Personalization – We are all different, and so should your treatment. We design a custom program for YOU based on our clinical findings and your personal goals. You will receive a combination of highly specialized manual therapy techniques, customized therapeutic exercises and a personalized home exercise program that will progress on a daily basis. Best of all, you can expect to see the same Therapist each time.
Cutting Edge Rehabilitation – Not only do we offer the Treasure Valley's FIRST and ONLY comprehensive Rapid Injury Recovery Stem Cell Therapy Program and its only Total Throwing Rehabilitation Program, but we have undergone extensive advanced training in the field of manual and manipulative therapy. This means faster recovery times and better results from both post-surgical and non-surgical pathologies.